The personalised notebook
Our collection of notebooks and notepads crafted in France or in Spain for professionals can be personalised with your logo.
Notebooks are embossed deeply using heat or dry embossing techniques. Prefer tone on tone embossing? Colour? We make everything possible.
Personalised embossing is entrusted to an artisan in Lyon.
Enquiries: This email address is being protected from spambots. You need JavaScript enabled to view it.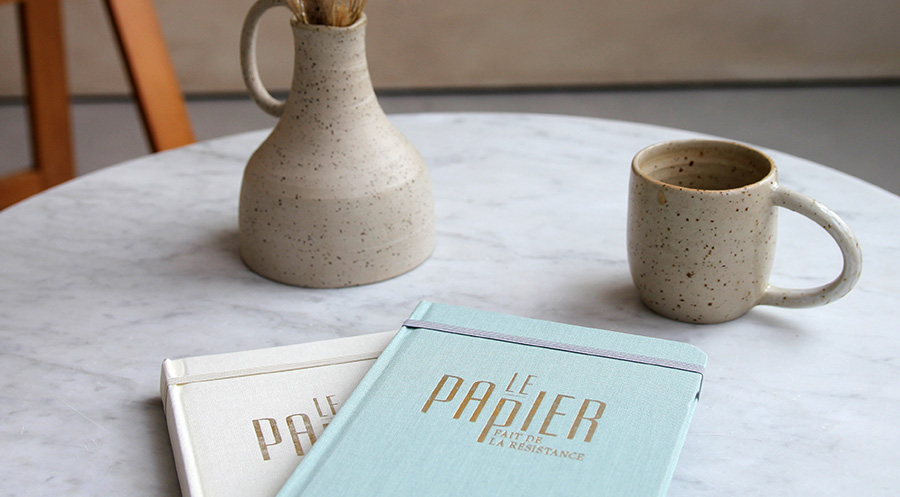 Le Papier fait de la Résistance – Shop
A well-crafted, audacious, creative and committed stationery collection printed in France and Spain, for everyone. Notebooks, notepads and folders that are good for taking notes, getting creative, reading and staying organised...and good as gifts!
Get new ideas rolling with the inspiring colours of the new Toile du Marais collection, completely crafted in France. The perfect gift for others – and yourself.
Sign up for the newsletter to follow the resistance, or drop us a line!